An institution that serves the nation
A French institution committed to serving the nation, École Polytechnique has a rich history inherited from the Age of Enlightenment that spans over 200 years. The School was founded on March 11, 1794 with the mission of providing its students with a solid scientific education rooted in mathematics, physics and chemistry, and training them for entry into specialized schools of the French state public services. That year, Antoine-François Fourcroy, chemist and one of the founders of l'X, wrote in his speech supporting its creation that the institution was "one of the most powerful means of ensuring that the perfection of the arts and human reason progress with a sure and even step". In 1798, l'X professor Gay de Vernon wrote to the Minister of War, saying "École Polytechnique was founded following the great and splendid idea of providing the same knowledge in mathematics and physics to all artists of the Republic with professions based on the exact sciences; and of passing on to them the best practices of the most distinguished scholars".
Ever since, graduates of the institution have been consistently involved in French society and dedicated to serving the nation. As soldiers, École Polytechnique students made their mark during the Battle of Paris in 1814, the July Revolution of 1848, and both World Wars. As scientists and engineers, they have contributed to significant advances in science, and to the economic rise of France following the Franco-Prussian War, with the development of railways, the creation of new industries and the modernization of cities.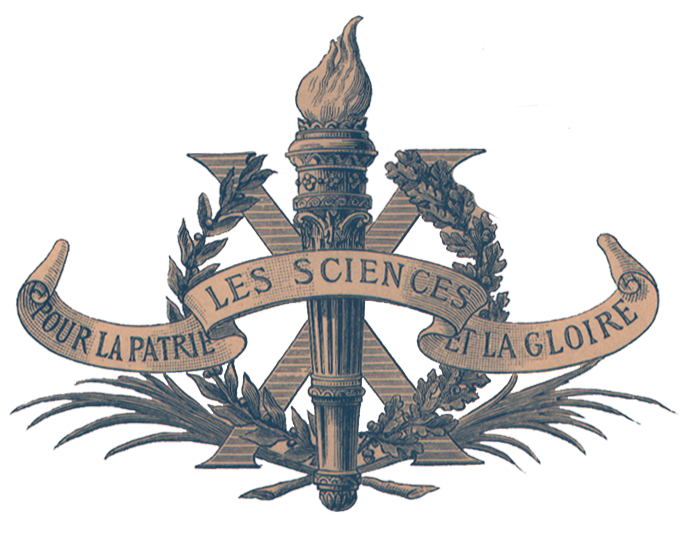 "École Polytechnique is one of the most powerful means of ensuring that the perfection of the arts and human reason progress with a sure and even step"
L'X boosts its development to become a world-leading institution
Today, École Polytechnique is still recognized for its high selectivity, the quality of its scientific production, its outstanding educational model and the intellectual standing of its alumni. The institution offers exceptional strengths in its three core areas: education, research, and entrepreneurship and innovation.
For 225 years, the School's trademark Ingénieur Polytechnicien Program has provided France with first-class leaders across a range of domains. Standing testament to its excellence are the Nobel Prizes received by three alumni and the Fortune 500 ranking of the institution as 4th in the world for training executives.
Following an original curriculum, Ingénieur Polytechnicien students are given a sense of responsibility early on through personal development and military training. This unique learning process develops students' awareness of the common good and public service, values of loyalty and solidarity, and leadership skills, all of which are highly appreciated by employers. This responsibility is further reinforced through research- and project-based learning, and business experience through direct contact with companies.
École Polytechnique shapes the engineers of tomorrow: leaders, researchers and industrialists formed through science, who share their excellence on behalf of the nation and in pursuit of economic and human development.
A word from the President
"Since its creation, École Polytechnique has had, among its alumni and professors, numerous scientists, captains of industry, and high-ranking government officials, whose legacy lives on. For our 225th anniversary, we have decided to showcase a number of our key achievements through 225 short tales of the School. They present our most distinguished members who have contributed to society with discoveries that have marked history, and which still have an impact on the science and innovation of today. We also highlight the major events that have shaped the evolution of our institution, its heritage, its patrons, and its achievements in the School's three strategic pillars of teaching, research and entrepreneurship. You are invited to discover the cutting-edge research being carried out at l'X across all areas of rapid growth, including data science, bio-engineering, the Internet of Things, healthcare and biotechnology, cybersecurity, artificial intelligence, and sustainable development, all of which represent major challenges for the next 225 years. Through this site, École Polytechnique reaffirms its ambition to understand and change the world of today and tomorrow.
Eric Labaye, President of École Polytechnique